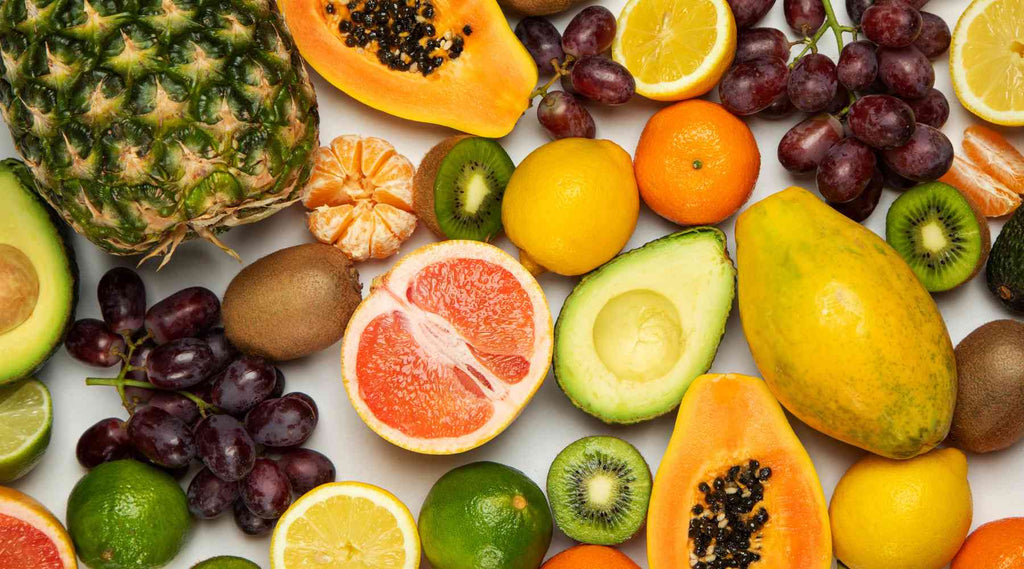 Sometimes you just want or need a little extra protein but you don't feel like whipping up some tofu or a protein shake. When you go plant-based, getting as much protein as possible into your system is extremely important. That doesn't mean, however, that you can't get a little creative with it.
Honestly, what could be easier than grabbing some fruit? Each fruit on this list can be enjoyed on its own or in some sort of sweet or savory dish. Hone your culinary skills or simply give yourself a few more options; either way with these options the possibilities are endless. Keep reading and you'll discover some delectable and versatile fruits that are fantastic sources of plant-based protein. 
Best High Protein Fruits You Must Add to Your Diet
Raisins
When it comes to high-protein fruits, raisins are the true heroes. With 3 whole grams of protein per 100 grams, raisins are a fantastic way to get more protein into your system. Rich in vitamins and minerals like iron, potassium and copper, you are getting all sorts of good stuff when you're enjoying a few raisins. Add a natural subtle sweetness to your cereal, vegan yogurt or salad. 
Guava
Truly incredible high-protein fruits, guavas have a massive 2.6 grams per 100 grams. This tropical delight has a wonderful flavour, often described as a cross between a strawberry and a pear. They are also packed with vitamin C and have loads of dietary fibre. Have a bit of guava chopped up and ready to go in the fridge, you'll get a tasty dose of that extra protein.
Avocados
Yes, your read it right, avocados are a fruit! Wonderfully versatile, avocados are a true kitchen staple. With 2 grams of protein per 100 grams, avocados can be enjoyed on their own, in a salad, in a smoothie, on some toast and so much more. Containing no cholesterol, these low-sodium green beauties are packed full of fibre, vitamins and minerals. Try some of XMeals' favourite uses of avocado in our California Cobb Salad, Buffalo Cauliflower Wrap and Tofu Rancheros Breakfast Bowl.
Jackfruit
A classic vegan staple, the jackfruit is another amazing, versatile fruit. If you don't have much of a sweet tooth then this is the high-protein fruit you want. You'll make mouth-watering savoury meals with this nutrient-rich choice, such as a vegan pulled-pork style dish. With 1.8 grams of protein per 100 grams, this is a fruit that you can make an entire meal out of
Apricots
Stunning, summery and delectable, raw apricots have 1.4 grams of protein per 100 grams. Amazing in a fruit salad, a smoothie or just on their own, both the skin and the flesh of the apricot itself have loads of fibre. With all sorts of vitamins and minerals, including vitamin B6 and magnesium, this sweet and punchy fruit is sure to become a fast favourite when you want a little bit more protein.
Kiwis
Native to central and east China, kiwis are a delicious, high-protein fruit. Another fibre-filled delight, kiwis also are a fantastic source of potassium and vitamin E. They have 1.1 grams of protein per 100 grams and are absolutely wonderful on top of vegan yogurt and in a smoothie. You can enjoy the sweet and tangy flavour in a unique way by making some delectable kiwi salsa. 
Blackberries and Raspberries
With 1.4 grams and 1.2 grams of protein per 100 grams respectively, blackberries and raspberries are probably the easiest fruits on this list to incorporate into your diet. Having a small tray of each in your fridge doesn't take up much room and makes snacking a lot easier and healthier. Full of antioxidants, vitamins and minerals, you truly can't go wrong with berries. Try XMeals breakfast classics like Mixed Berry Overnight Oats or Coconut Chia Pudding and get a scrumptious daily dose of extra protein.
Banana
A fruit bowl is never complete without a banana and neither is a balanced diet. With 1.1 grams of protein per 100 grams, bananas are probably a fruit you already enjoy. They are a great snack between meals, a breakfast topping, an ingredient in a smoothie, or if you are feeling really indulgent, a component of a mouth-watering baked good. Also containing loads of vitamins and minerals, it's never a bad idea to have a banana. 
Red Cherries
Another spring-summer treat, red cherries also contain quite a bit of protein. With antioxidants, vitamins and minerals to offer, these ruby-red fruits will only make your day better. Containing 1 gram of protein per 100 grams and a yummy flavour, red cherries are a fantastic addition to your diet and can be enjoyed in a multitude of ways; in a delicious baked good, frozen and blended into a smoothie or simply right off the stem. No matter what, it'll be a delectable experience. 
Oranges
Who doesn't love an orange? Delicately sweet, citrusy and wonderfully versatile, this is another fruit that you won't find difficult to add to your diet. Whether you fancy something sweet or savoury, you are sure to find a recipe, snack or juice that has oranges. 0.9 grams of protein per 100 grams may not sound like a lot, but trust us, there is no such thing as too many oranges. Get creative and add some citrusy protein to your life.
Mango
Let's finish up by getting tropical again; mangos have 0.8 grams of protein per 100 grams and, like oranges, can be incorporated into both sweet and savoury dishes. Whether it's making some homemade mango chutney or enjoying a breakfast oatmeal, give yourself a little protein boost with this amazing fruit. Sweet and juicy, add mangos to your weekly shopping list and have a little taste of paradise. 
In Conclusion
When you feel like you need to boost your protein intake, these fruits are a surefire way of getting what you need in a quick, easy and, most importantly, delicious way. No matter how or when you decide to enjoy them, you are sure to have a fulfilling experience that you will keep coming back to.