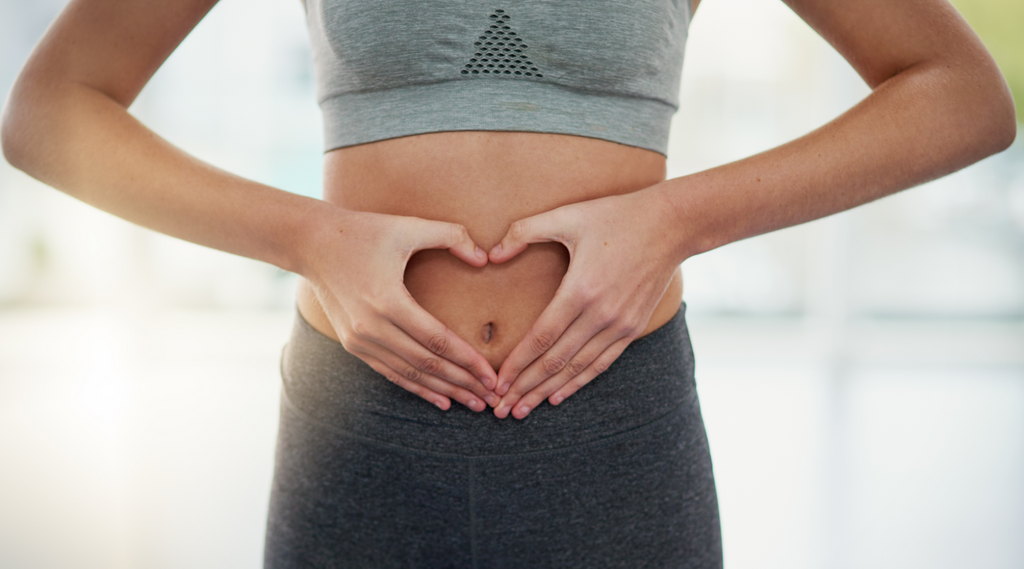 People often say "go with your gut". As you probably know, this means following your intuition or instinct. But can we "go with our guts" when it comes to eating? In some ways, yes, and in some ways, no. A healthy meal plan is about a combination of intuition, research, and planning. If you always follow your instincts when it comes to eating, you might not end up eating enough good gut health foods as you should. XMeals are here to simplify things with plenty of healthy gut foods in every meal!
Researching the best foods for gut health and incorporating them into meals can be time-consuming. That's why XMeals is bringing you a delicious and nutritious range of gut health foods crammed into freshly made meals, to make your life easier. And it's not just about convenience, it's also about inspiring you to create your own meals from healthy gut foods.
Buy our delicious meals and you'll never get bored of gut health foods. Read on to find out more about why gut health is vital, and what our best meals are for maintaining it!
What Makes A Healthy Gut?

OK, so it feels like everyone is talking about gut health these days. Kombucha continues to increase in popularity, and all kinds of awesome supplements are sold to support your gut. But what exactly is good gut health? Our gut is full of trillions of bacteria that help us process food and maintain bodily well-being. This bacteria, along with other microorganisms, is known as the "gut microbiome". It's important to your overall health that the gut microbiome maintains balance and equilibrium.
The diversity and abundance of our gut flora vary from person to person and can determine how healthy our gut feels and how well it functions. A key factor in looking after your gut health is consuming plenty of healthy gut foods that are rich in fibre, protein, nutrients and healthy fats. If you don't get enough of these into your diet, your gut health might not be at its best.
A lack of gut flora may potentially lead to conditions such as Irritable Bowel Syndrome. The gut microbiome can play a role in maintaining brain health, immunity, and how we absorb nutrients. For this reason, a healthy gut can play a role in supporting your overall well-being, and keep you feeling in tip-top condition. For this reason, "go with your gut" is great advice if we slightly twist the meaning! Read on to learn the warning signs of an unhealthy gut, and how gut health foods can help you.
How to Spot an Unhealthy Gut?
It's usually fairly straightforward to detect when your gut isn't as healthy as it could be. Symptoms of gastrointestinal issues such as heartburn, indigestion, nausea, gas, bloating, constipation, and acid reflux, may indicate that your gut is not working as it should be. These symptoms tend to show that your body is struggling to process and digest food. Whilst many of these symptoms are incredibly common, it's a great idea to introduce some more gut-healthy foods to your diet to address this.
Another indicator of compromised gut health may be unintended and sudden changes in your weight. How is this possible? Well, your gut microbiome helps regulate blood sugar levels, how you store fat, and how you absorb nutrients. All of these factors can affect your weight. If you are unsure what has caused your weight gain or loss, it's always a great idea to speak to a medical professional. More gut health foods might be just what the doctor ordered!
Some indicators of a struggling gut are less obvious. Another common sign of poor gut health can be irritation of the skin. Whilst this can be caused by a whole range of health issues, an unbalanced gut microbiome may cause the leaking of proteins, which can exacerbate conditions such as eczema. 
Other symptoms are even more unexpected. They can range from anxiety and depression to fatigue, stress and food intolerances. This is further proof that a healthy gut supports not just how you process food, but your overall well-being!
Improving your Gut Health with Gut-Friendly Foods & More
Here are a few of the best ways to improve or maintain your gut health (though there are plenty more!):
Food, glorious food! It's no surprise that what we put into our bodies contributes to and affects our gut health. Our gut ecosystem is delicate, so it's important to eat enough of the right healthy gut foods. XMeals provides a range of meals made from gut health foods. This is a simple and tasty way to give your gut a helping hand and ensure you get plenty of nutrients into your diet. And trust us, they're delicious! But more on our gut health foods later.
Get plenty of sleep! It's not only about gut-friendly foods. A lack of sleep can have a whole range of negative health impacts, and gut health is one. We know it can be hard to get enough shut-eye with busy schedules and the stress that goes along with it. But there are plenty of things you can do to ensure a decent night's sleep. Some of our favourite strategies include NO SCREENS in the bedroom (yeah, it's tough at first!), a cup of herbal tea before bed, and a relaxing podcast or soundtrack to fall asleep to.
Stay hydrated! This is another essential factor in leading a healthy lifestyle. Water is one of the most basic human needs, without which we wouldn't survive. Studies have suggested that drinking plenty of water can help ensure the diversity of bacteria in your gut. There are so many awesome health benefits to drinking plenty of water, including gorgeous and hydrated skin, so we won't argue with this! Keep a bottle of water in your bag at all times, and add fruit or cordial if you want a bit of flavour. Enjoy your gut health foods meal with a hydrating glass of the good stuff.
XMeals Love Gut Health Foods, And So Will You!
Now you better understand gut health, let's take a look at some of the best XMeals on offer that are crammed with loads of healthy gut foods. Plant-based foods are excellent for keeping your gut microbiome happy. With XMeals, it's easy to enjoy a nutritious plant-based diet and go with your gut!
Roasted Squash and Chickpea Curry Bowl
Chickpeas are a great protein-packed nourisher of gut health. Try our Roasted Squash and Chickpea Curry Bowl. It comes with black rice (known as 'forbidden rice' in China!) which is the most nutritious form of rice. The fibre in chickpeas can help encourage healthy bacteria to ensure a well-functioning microbiome. A great choice if you're after more healthy gut foods!
Mango Coconut Bliss Oatmeal
Our delicious Mango Coconut Bliss Oatmeal is another great choice for caring for your precious gut. Mangoes contain enzymes that help your body digest fibre and protein. Mango flesh also contains prebiotic dietary fibre, which helps encourage feel-good gut flora. Mangoes are also packed full of vitamin C so they should give your immune system a boost too. Oh, and let's not forget about wonderful oats! Yep, this awesome breakfast meal contains more than one gut-friendly food. Oats are crammed full of fibre, which can help you maintain healthy digestion. The fibre in oats is known as "soluble fibre", which can be excellent in encouraging the growth of good gut bacteria.
Buffalo Cauliflower Bowl
Our fresh and zingy Buffalo Cauliflower Bowl contains spinach, which makes a great way to add more gut-friendly foods to your diet. Spinach contains polyphenols (a type of plant compound that is packed with antioxidants that are broken down by gut bacteria) that support your digestion, immune system, and brain health.
Tandoori Cauliflower Bowl
Try our Tandoori Cauliflower Bowl to get a whole range of gut-health foods into your diet. These include garlic and apple cider vinegar. Garlic may encourage the growth of bifidobacteria in the gut. Not sure what bifidobacteria is? Trust us, it's the good stuff!
Gut Health: The Bottom Line
As we've outlined, a healthy gut is an important part of your overall well-being. One of the main factors in maintaining gut health is consuming plenty of healthy gut foods. XMeals brings you delicious and nutritious meals that are brimming with gut health foods such as whole grains, fruits, veggies, coconut oil, and other high-fibre foods. We want to help people understand how to care for their gut and overall health.
Consuming gut health foods doesn't have to mean downing a litre of kombucha every day, or loading up on kimchi with every meal! Whilst kombucha, kimchi, and other fermented foods are excellent ways to increase your intake of healthy gut foods, there are plenty more foods that will support you. With XMeals you can keep it simple and ensure you get plenty of gut-healthy foods with every single meal.
Browse our range of healthy meal plan options today and start showing your gut microbiome some extra loving!